handcrafted
& built to last
Sofa size: 66.4″L x 34.5″W x 26.7″H
Seat height: 15.75″
Seat depth: 25.2″
Package dimensions: TBA
Weight: 96.4lbs
Weight with packaging: TBA
Power: 92.5″L x 1 power outlet and x 2pcs USB outlet on both sides of the sofa
Construction: Frame is solid hardwood + P2 Ply, Self sticking fabric, Spring coil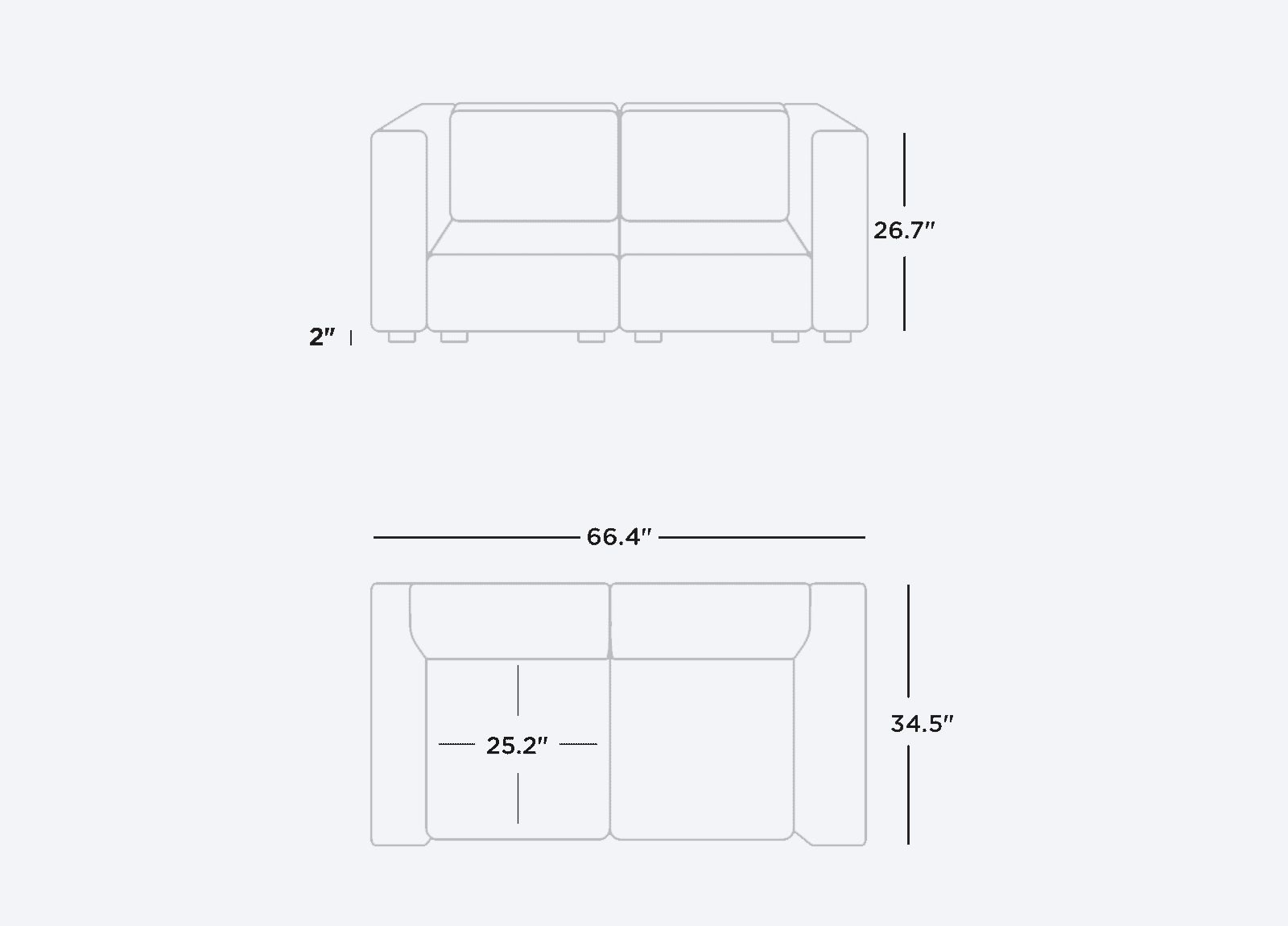 construction
Frame is solid hardwood + P2 Ply, Self stitching
woven  93% Polyester, 5% Cotton, 2% Nylon
Coddle fabrics are inherently stain resistant and allows easy removal for most stains.
general care
We recommend vacuuming on low suction to prevent dust and dirt buildup.
To minimize fading, avoid direct sunlight.
Pilling can occasionally occur as a result of normal daily wear. Easily remove them with a battery-operated pilling tool.
Only apply water-based soil-resist fabric protector treatments. Do not use harsh chemicals or abrasive cleaners, as they can be quite damaging.
An annual professional cleaning will keep your furniture looking its best.
For more information, please refer to our extensive care in our support section
1-year limited manufacturer's warranty
We offer a 1-year limited manufacturer's warranty on all Coddle products. For the warranty to be valid, you must be able to provide the email address used to place the order and the original purchase confirmation email containing the order number. The warranty is only valid on Coddle products purchased directly from Coddle or an authorized retailer. The warranty is voided if the product has been resold or re-gifted by the original purchasers. Our warranty covers all defective or damaged parts and manufacturing not related to customer-caused damage or modifications.
returns
You may return any of your products within the first 30 days after your receipt of that particular product, subject to the process described below for each product.Returns are not guaranteed.For more information, please refer to our full warranty and returns in our support section
how will it arrive
1 double packed box that overly protects and ensures that your couch, or seat, or ottoman travels safely to you
when will my product be shipped
Once we receive and confirm your order, both the Coddle couch and the chair usually takes 1-2 to ship. They then will be in transit between 7-10 business days. Our delivery agents will call you between 12-24 hours before delivery to provide a window.
The delivery window is offend 4 hours or so. Traffic conditions, delivery receiving schedules vary so the window has to be pretty wide. However, the delivery team will typically call 30 minutes or so before delivery.
We use a 3rd party delivery service and our customer service team works had to keep tabs on them and provide you with as accurate information as possible.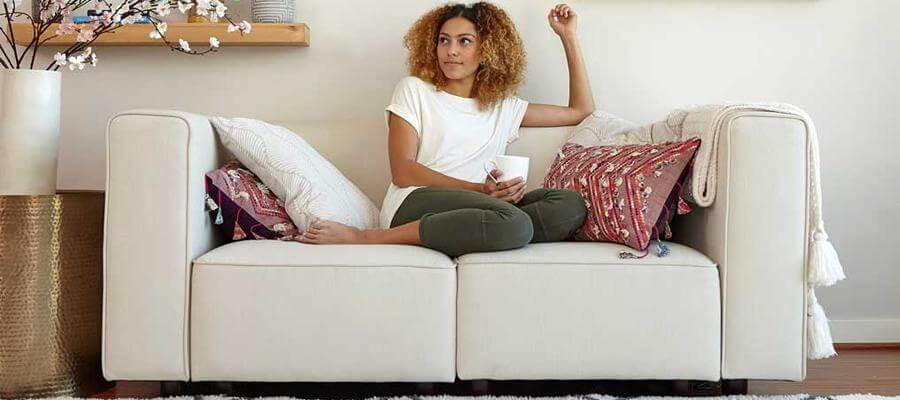 cubic meet comfort
Meet Node, the modern sectional loveseat that adapts to your space and life. Compact and expandable, just add the pieces as you need. Whether your space is small or supersized, modular is your mojo.
With kid and pet friendly fabrics, and power and usb outlets built in, you can work, play, relax, watch, and recharge all on the comfort of your loveseat.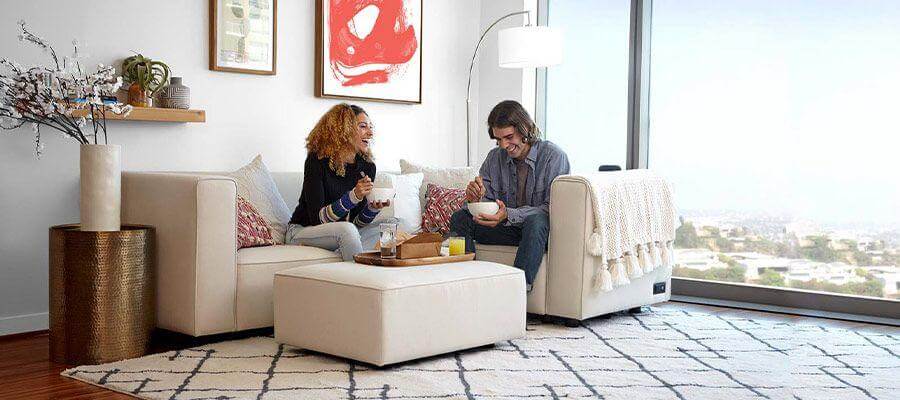 designed to fit your modular life.
Reinventing the loveseat required some out-of-the-couch thinking. So we teamed up with Eric Fields, founder of Utility& and part of the design team behind Beats by Dre, Nest, Roku, and Ember. Eric's minimalist ethos comes through clearly in the simple sophistication and clean lines of the Node Modular Loveseat.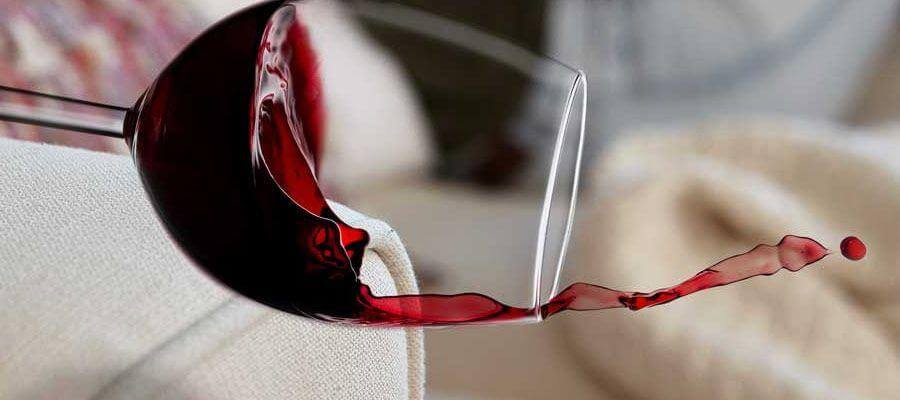 minimalist design. maximum protection.
Eat, drink, spill and slobber on our stain-resistant, resilient yet luxurious and beautifully woven fabrics. Our sofas are made to perform in modern life and situations where people actually live. Kids, pets, friends, family bring it on.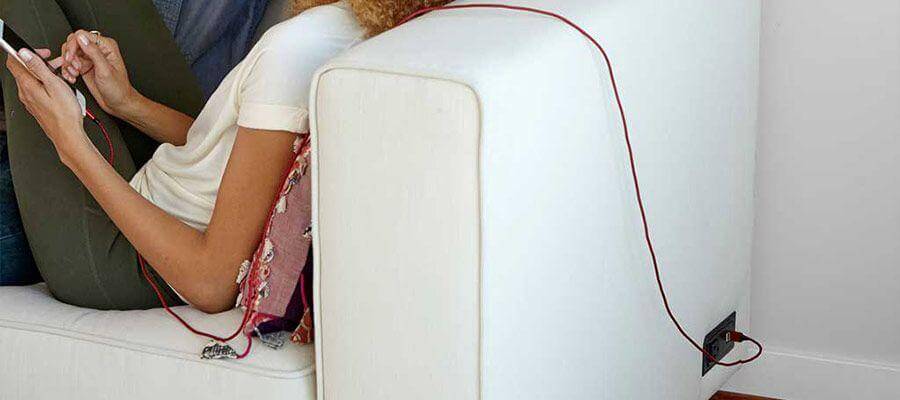 more power to you.
Built in power and USB ports mean that you can charge up your devices, fire up your amp, or blend those margaritas from your couch like you've always dreamed.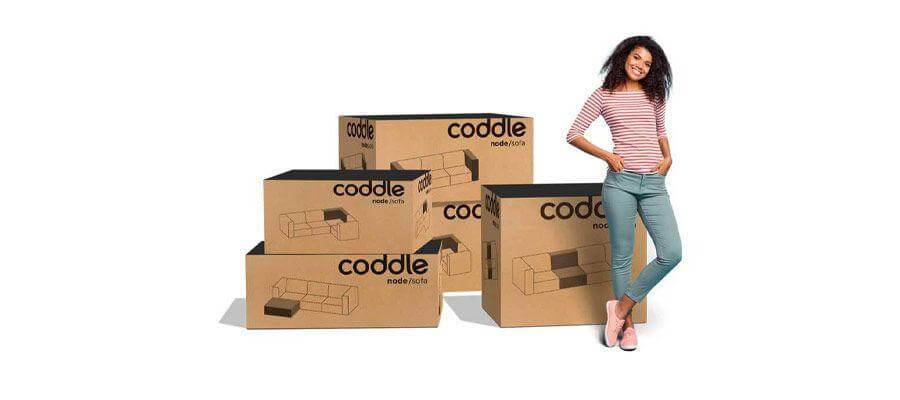 ships right to your door
Node is modular which not only means it's infinitely adaptable but also arrives in convenient, easy to handle boxes. Node can get into pretty much any space and fill it as you desire.